RC Cars

Always wanted to start a radio-controlled car hobby? There are many different controllable cars, for example race car, monster truck or a fun toy car for a small child. In order for RC cars not to respond to the same remote at the same time, they must have a different frequency. The most common frequencies are 27MHZ and 40MHz for a controllable car . With a frequency of 2.4 GHz it is always possible to race against each other, because then the different available channels within this frequency are used.
Radio-controlled cars come in different models, different speeds, and in different sizes. They can be controlled with a separate remote control.
Nowadays you can reach speeds of no less than 25-45 kilometers per hour with a remote-controlled car. A radio controlled car is the ultimate toy for young and old! Controllable cars come in different shapes and sizes, but there are clear differences between toy and model cars. The toy versions are suitable for children, break faster in a collision, do not reach high speeds, the range is often limited to a few meters and there are often no spare parts for sale. On the other hand, the professional RC cars are of high quality and all parts are for sale separately.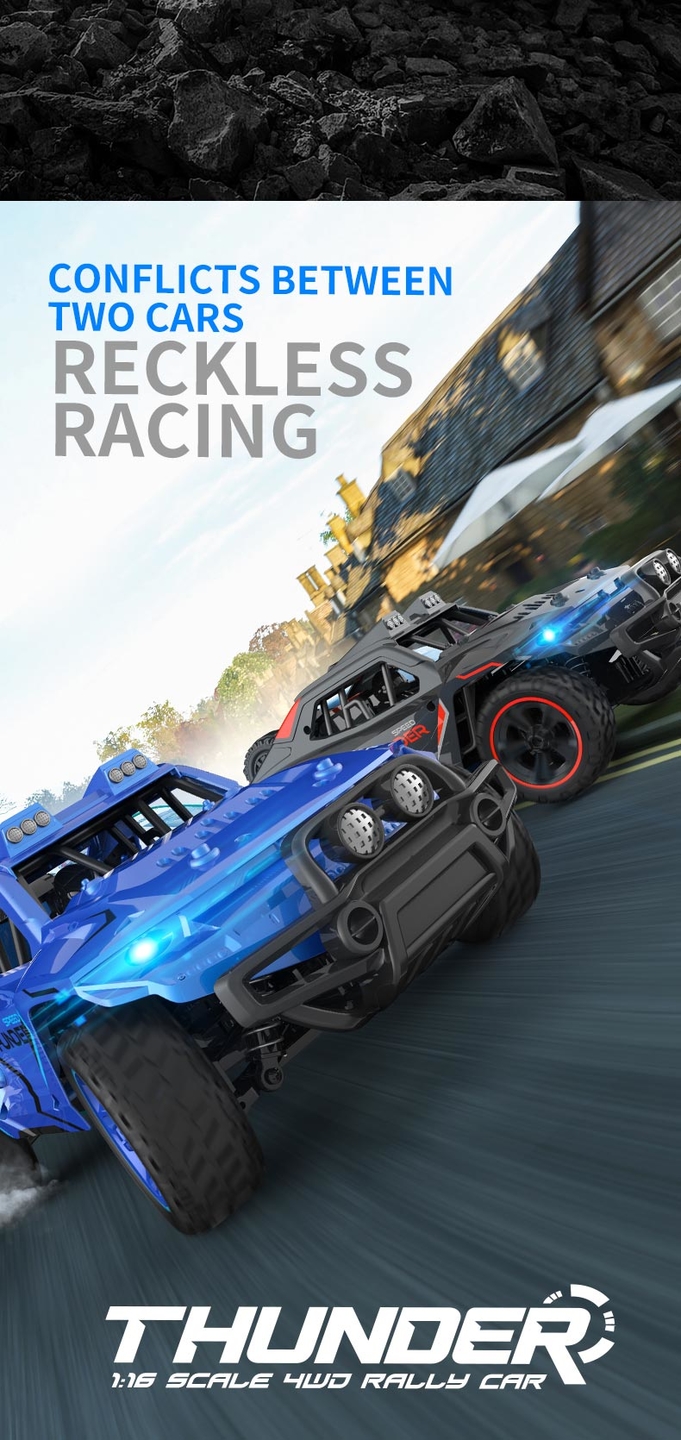 Radio-controlled vehicles come in all shapes and sizes and for all ages. Go off road with a tough all-terrain vehicle or compete with a fast race car.
For questions or tips, please contact our live chat or leave a message, we will help you immediately make the right choice of a rc car and provide you with further information. Order your rc car today before 20:00 and it will be delivered tomorrow!